HTMA Practitioner – Kari J. Kindem, AIT, CFHom, CHP, CEASE Practitioner, Classical Homeopath, Vaccine Injury Specialist
Contact Us
Order a Hair Tissue Mineral Analysis – Hair Test Here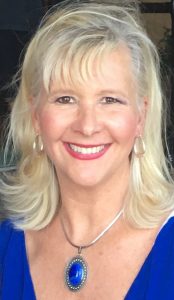 Kari J. Kindem, AIT Practitioner, CFHom, CHP, CEASE Practitioner,  Classical Homeopath and a skilled HTMA Practitioner.  She is highly experienced in using homeopathic remedies for nutritional balancing along with other nutritional supports along with hair testing in her practice. She has full time, private practice since 2009 for and has worked with over 500+ clients for all types of acute and chronic issues and has written over 25,000 homeopathic prescriptions.  She services HTMA clients via skype consultations across the USA and Canada.  She is based in San Jose, California, USA and is the mother of two college students and has been happily married to her husband since 1995. Kari is a practicing Christian in her faith journey who believes that God has created our bodies to heal naturally!
Kari J. Kindem's Specialties In Practice Include:
Hair Tissue Mineral Analysis (HTMA):  Hair Testing is an affordable, accurate and non-invasive way to learn about your body's unique biomedical status.  Hair testing is  reliable and has been used for over 200 years. The hair testing labs in the USA that we use provide the latest technology to provide a detailed report of your minerals and heavy metals. Hair tests reflect actual tissue content over the past several months and can be used to coordinate your health care with a customized nutrition plan that will address the specific conditions of your body in an intelligent way.
Homeoprophylaxis: Safe and effective alternative to natural immunity for all the infectious diseases including: Chicken Pox (Varicella zoster), Diphtherinum (Diph), Hepatitis B, Hib Influenza type B, Influenza, Measles (Rubeloa), Meningococcal Disease, Mumps, Petussis (Whooping cough), Pneumococcal Disease, Polio, Tetanus, Rota Virus, Rubella (German Measles).  Homeopathic immunizations are also provided for business travel, college students and foreign travel.
Vaccine Injury: Kari has treated many vaccine injured children and adults successfully with homeopathy in her practice.
Her Clients Include:
Children:  ADD and ADHD, Aspergers Syndrome, Autism (ASD), Infants and Baby Care, Behavioral Issues, Childhood Diseases, Eating Disorders, 

Developmental

Delays, Eating Disorders, Emotional Issues, Failure To Thrive, Food Sensitivities, Gut Dysbiosis, Heavy Metal Toxicity, Learning Disabilities, Obsessive Compulsive Disorder (OCD), PANDAS, Sensory Processing Disorder (SPD), Sleep Disorders, Speech and Language Delay, Vaccine Injury.
Families:  Addictions, Allergies, Back Pain, Gastro-Intestinal Issues, Gout, Digestive Disorders, Hemorrhoids, Kidney Stones, Stress, Sports Injuries.
Women: Celiac Disease, Crohn's Diseaase, Chronic Fatigue Syndrome, Depression, Emotional Trauma, Fibromyalgia, Grief Issues, Hashimoto's, Hypothyroidism, Hyperthyroidism, Infertility and Conception, Lichen Planus, Menopause, Menstrual Issues, Polycystic Ovarian Syndrome (PCOS), Pregnancy  Care, Premenstrual Syndrome, Postpartum Care, Sexual Difficulties, Ulcerative Colitis.
Post-Graduate Study in HTMA, Homeopathy and Nutrition
OligoLab Tissues Scan Technology: Currently one of only two providers in the USA who offering highly accurate tissue scans using state-of-the-art spectrophotometry technology.  The hand held scanner determines immediately and accurate mineral and heavy metals without hair, blood, urine or tissue samples being required. The scanner collects the data using skin testing on the palm. It then immediately and accurately determines the body's current levels of 20 minerals, 14 heavy metals and 4 essential mineral ratios. It identifies the levels heavy metals hiding inside the cells at the present time.
Hair Tissues Mineral Analysis (HTMA): extensive ongoing study of hair testing and interpretation methods. HTMA helps Kari to provide efficient care for those challenged by heavy metal toxic and lower than optimum mineral levels and other nutritional deficits.
Nutritional Therapeutics and Hair Tissue Mineral Analysis Seminar: Taught Dr. David Watts at University of Sydney, Australia.
Hair Analysis and The New Nutrition Seminar: Taught by Dr. Paul C. Eck and Dr. Larry Wilson, The Eck Institute of Nutrition and Bioenergetics.

Homeopathic Treatment of Vaccine Injury: Course taught Dr. Isaac Golden, Australia.
Homeopathic Treatment of Autism: Course taught by staff at the American Medical College of Homeopathy, Phoenix, AZ.
Nutrient Therapies: extensive ongoing study of the nutrient therapies for copper toxicity, mercury toxicity, methylation status and pyroluria incorporating the effective clinical methods.
MTHFR Genetic Mutations and SNP's: ongoing extensive study and seminars related to the health and MTHFR and other SNP's.
Banerji Protocols: Ongoing study of the Banerji method of therapeutic homeopathic prescribing, including treatment of Alzheimer's, brain tumors, cancers, hypothyroidism plus many other acute and chronic pathologies.
Homeoprophylaxis Certification (HP): Certified Practitioner for homeopathic immunization to prevention all types of infectious disease, taught by Dr. Isaac Golden, world expert in HP, Australia.
Homeopathic Theory & Materia Medica Lectures: taught by Dr. George Vithoulkas, International Institute of Classical Homeopathy, Greece.
Post-Graduate Courses: Bowel Nosode Prescribing, Case Management, Dose and Potency Courses:  Taught by Dr. Will Taylor, Whole Health Now Professional Continuing Education Seminars.
Organ Therapeutics and Sycotic Miasm: Organ therapeutics and miasm course taught by Karen Allen, CCH, Continuing Education Seminars.
Homeopathic Facial Analysis (HFA): Clinicals and certification in HFA, Victorian College of Classical Homeopathy, Australia.
Natural Fertility Program: Training and personal mentoring in natural fertility using homeopathy taught by Liz Lalor, CH, Australia, a world expert in natural fertility with homeopathy.
Professional Degree and Certifications

CFHom – Certified Foundations in Homeopathy, graduate from a 4 year professional program (500 hours) at Caduceus Institute of Classical Homeopathy, Santa Cruz, CA.
CEASE Certification Training: Certification  in the CEASE method for autism and vaccine injury cases taught by the Kim Kalina, CCH , CEASE Organization.
Certified Auditory Integration Training Practitioner: Certification by Rosalie Seymour, AIT Professional International Trainer, AIT Institute.

Clinical Casework in Homeopathy: Completion of many hours of intensive clinical training through various homeopathic educational institutions.
Professional Affiliations
Member, The National Center for Homeopathy for many years.
Member, Homeopathy World Community
University Degree
Bachelor of Arts (B.A.), International Relations. Pacific Lutheran University, Tacoma, WA. Graduated 1981 with honors (magna cum laude).
Read more about Kari J. Kindem on her homeopathy website at www.HomeopathyForWomen.org