Trace Elements Lab For Hair Testing

Order a Hair Tissue Mineral Analysis – Hair Test Here
All hair tests ordered from this website are send to Trace Elements lab, the premiere hair testing lab in the USA for processing and report generation.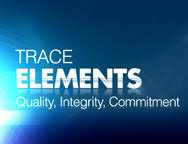 Trace Elements provides accurate and precise laboratory services for hair testing as well as high-quality nutritional products that are recommended based on an individual's  hair test results. We are an authorized provider of hair tissue mineral analysis (HTMA) through this lab.  All hair tests are done at Trace Elements Inc., Clinical Laboratory, License No.: 45-D0481787 U.S. Department of Health & Human Services, State of Texas Department of Health, CLIA 1988.
Trace Elements is an independent testing laboratory specializing in hair tissue mineral analysis that was founded in 1984 by Dr. David L. Watts.  This lab is an internationally leading provider of HTMA laboratory services and nutritional metabolic products for doctors and health professionals globally. The lab serves health practitioners in over 46 countries through a network of distribution agreements and direct-client associations.