Accepting Enrollments – Fall Of 2023 For HTMA Practitioner Professional Training Online Course!
We offer the most comprehensive, in depth professional course
for all types of Health Practitioners – including Homeopaths.
Learn how to use, understand and integrate HTMA successfully in your practice!
Enrollments are limited.
Please complete the form below for more  information and to hold your spot.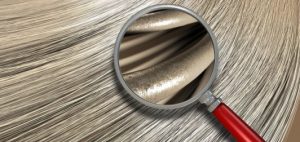 About The Instructor For This Course

Our top expert HTMA Practitioner teaches this online professional course. She has worked with thousands of hair tissue mineral analysis (HTMA) patients over many years with tremendous recovery success and remarkable health improvements and recoveries! She has used HTMA's to help inform her care plans with complex cases including for those with Alzheimer's, autoimmune diseases, autism, cancer, Celiac disease, Crohn's Disease, chronic fatigue syndrome, diabetes, fibromyalgia, Hashimoto's thyroiditis, infertility,  irritable bowel syndrome, Long Covid Syndrome, Lyme Disease, thyroid diseases, ulcerative colitis, vaccine injury  and other complex health issues.
Your course Instructor will teach you exactly how to use HTMA in your practice!
You will learn to deeply understand mineral and functional deficiencies that need to be corrected
in order to help your patients achieve a higher level of health and wellness – faster!
Enrollment Requirements For The HTMA Practitioner Professional Training Online Course

This Course is for

professional

Health Care Providers including: Acupuncturists, Chiropractors, Doctors, Health Coaches, Homeopaths, Medical Doctors, Nutritional Consultants, Registered Nurses and others in the field of alternative  or traditional medicine.
You may enroll in this course with

proof of your credentials.

You may be living in any country to take this online HTMA Practitioner course.
This professional course is geared specifically to the HTMA labs that are provided Trace Elements Labs,  located in the USA and its international distributors worldwide including Mineral Check in the United Kingdom.
You must be located in the USA or Canada to have access to order future hair tests for your clients or patients from this website, once you finish this online professional Course.
For Practitioners living in other countries, other options are available for access through various distributors in other countries for Trace Elements Labs.
We highly recommend that those who take this Course have their own hair test that is done within 3 to 4 months with Trace Labs.  Having your own  results in hand while taking this course will enrich your overall learning experience of the complicated data interpretation that this  HTMA course offers for the professional practitioner.
About This Professional Training Course
About The Course Length:  The professional training course takes about 40 hours.  It can be done online, at your own pace.
Completion Time: You have 90 days (3 months) to complete the course after enrollment.
Examination: An online exam must be passed with a

score of 80% or more

as part of this course.
Cost: The cost for this course is $899.
Early registration now will give you a $100 discount. Please complete the form below to qualify for this discount.

Certificate Of Completion: On successful completion of the course and exam, your will receive a certificate from HTMA Experts.
Doing An HTMA For Yourself: Doing your own HTMA is a highly recommended before starting the course.  This so that the complex information becomes immediately applicable to you as well.
Modules: This course has multiple modules that teach the complex intricacies of hair testing and its interpretation (see Modules list below.)
What Is Included in the HTMA Pro Course
The HTMA Pro Course includes extensive printed materials, audio lectures and multiple videos as part of the comprehensive curriculum. The course includes information and training based on using Trace Elements Lab for obtaining  Hair Test data for a client or patient.
Upon successfully completing the course and passing the online exam, you will be given a certificate of completion for the "Basics of Hair Tissue Mineral Analysis" from HTMA Experts. (At this time no continuing education credits are offered.)

Once you have completed the course, you will have free email support for additional HTMA questions for yourself or clients and patients directly with the instructor for the first 30 days after completion.  Access is by email during business hours.
Additional email access is available after 30 days at the normal consultation rate.
What You Will Learn In This HTMA Practitioner Professional Training Online Course
Introduction to the course and the Course Instructor.
Why to order your own HTMA lab to enrich your learning experience.
The history of hair testing and its use today.
The benefits of using the HTMA for a comprehensive, accurate understanding of a person's overall mineral and health status.
How to cut a proper sample for the most accurate hair testing.
Understanding the basic concepts of hair testing.
Understanding the 8 basic metabolic types in the Trace Labs HTMA report.
Learning details and the importance of each of the 4 macro minerals.
Learning details about the other 11 essential minerals tested in the HTMA.
How to properly interpret the 8 toxic elements graph in the HTMA.
Understanding the effects of the toxic  heavy metals and the symptoms associated with toxicity including: aluminum, antimony, arsenic, beryllium, cadmium, lead, mercury and uranium.
How to properly interpret the HTMA 15 additional elements graph.
How to properly interpret the HTMA 7 significant ratios graph.
How to properly interpret the HTMA 9 toxic ratios graph.
How to properly interpret the HTMA 11 additional ratios graph.
Understanding copper toxicity and its impact on mental, physical and emotional health.
How to assess hidden toxic copper in the HTMA and how to help clients with reducing toxicity.
The health dangers of birth control, copper, high estrogen and female cancers.
The importance of iodine and how to determine available iodine levels from the HTMA markers.
Understanding the various mineral wheels and the complex synergistic and antagonist relationships.
How to use the recommended supplements provided on the HTMA for faster health improvements.
How to integrate dietary and food recommendations provided in the HTMA for faster improvements.
How to integrate cell salts and homeopathic remedies and effective basic homeopathic protocols for increasing minerals.
Effective homeopathic protocols for increasing key mineral levels and thyroid function quickly.

BONUS:

How to assess trauma history based on the HTMA results and medical history

BONUS:

How use homeopathic "megapotencies" of 10MM to help clear deep personal or ancestral trauma patterns.

BONUS:

How to use Banerji Protocols with homeopathy to improve client outcomes.

CASE STUDIES:

To understand various health scenarios with medical histories – how hair testing can help form a care plan to help your clients.
Resources plus HTMA practice tips for keeping a client in your practice and helping them improve consistently.
And more!
Testimonials About This Course From Professional Practitioners
"This course is an incredible deep dive into the intricacies of hair testing!
Other courses for Practitioners doing HTMA barely scratched the surface compared to this one.
I can't wait to integrate hair testing into my practice for my patients for betters outcomes.
One HTMA lab will replace at least $2,000 worth of labs."
Enrollments Are Limited.
Please Complete The Form Below To Reserve Your Spot and Receive More Information!